hcc_cosplay
. These girls know how to sew it up! From what I've been told, Chevalier d'Eon is an anime and manga series fictionalizing pre-revolution France and adding in zombies. Probably not enough zombies under the cut for you lot, but the costumes are gorgeous.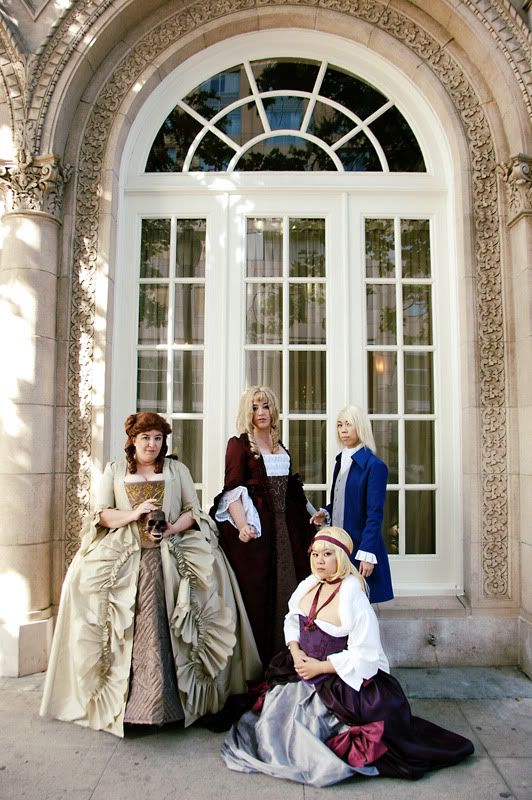 1. Clockwise...
twjudy
= Queen Elizabeth
aimeekitty
= Lia de Beaumont
ajmeow
= Robespierre
positivespace
= Lorenza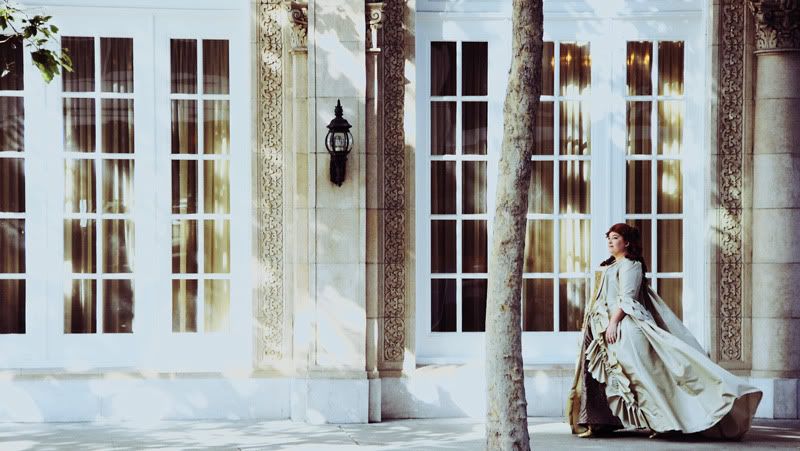 2. This might be my favorite shot.
I got a new speedlight just before Fanime and am still getting used to it, so sorry if some of these pics are a bit WHOA-flash or hrm-funky-lighting.
3. Like this, for example.
4. Squish.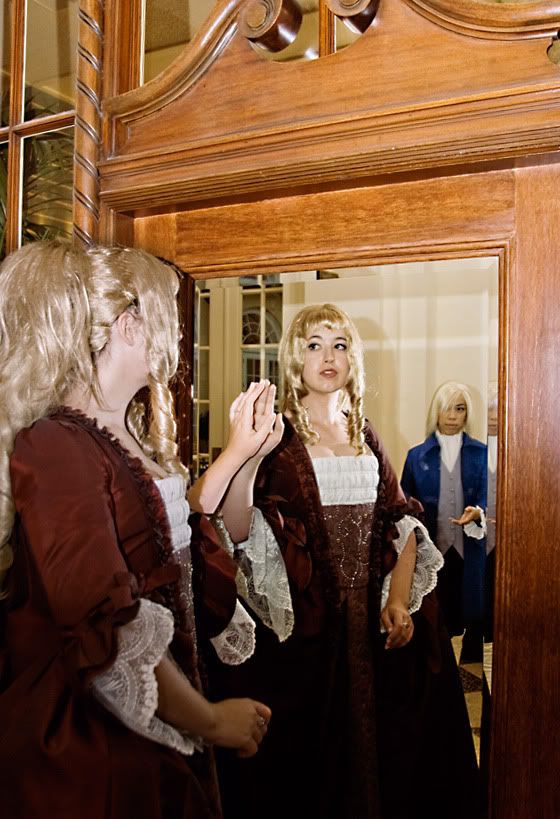 5. AJ is lurking in your mirror! This might make sense to people who actually follow the series. Or maybe not.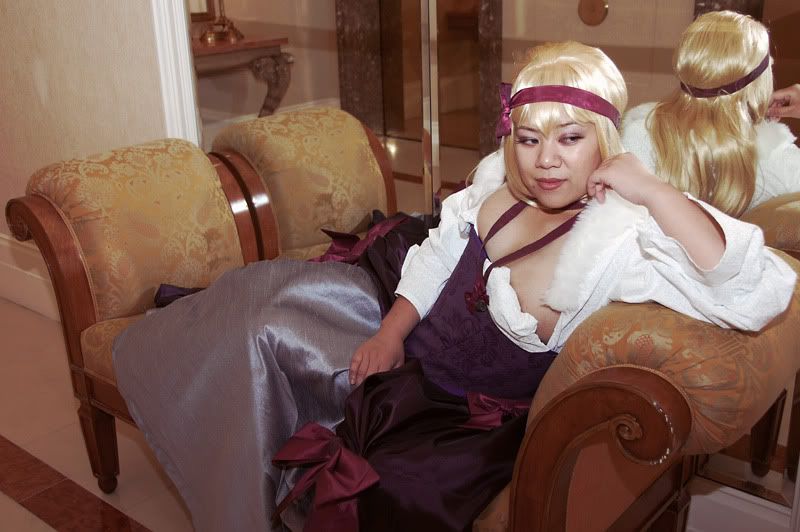 6. A lounging Cheryll.
7. That's a good lookin' crew!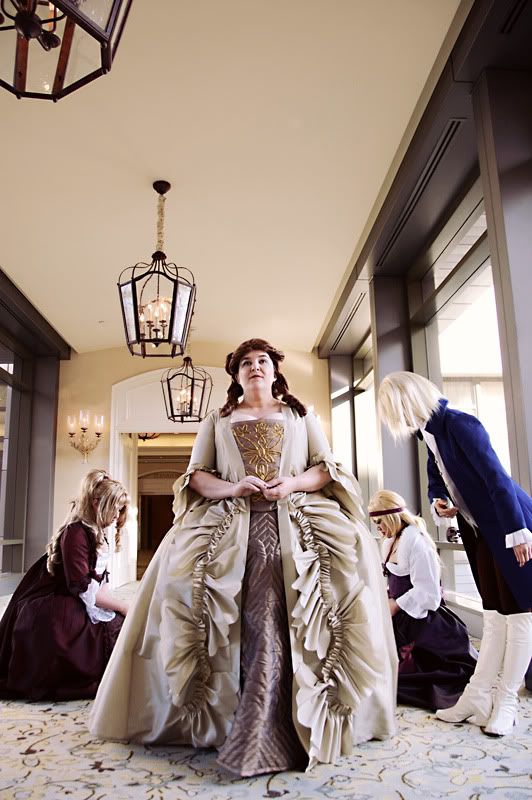 8. The Queen.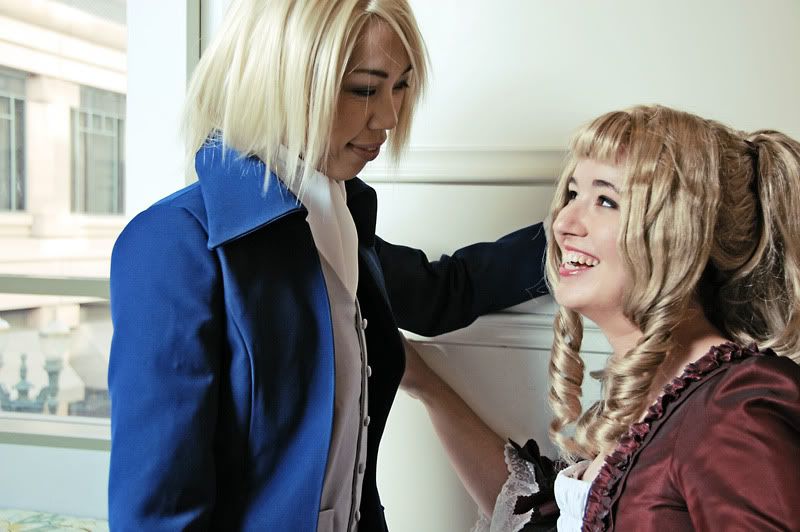 9. A bit of romance, in Luke and Leia style, I've been told
10. Pretty hair, pretty dresses...
11. Cheryll is looking rather coy.
12. AJ being suave.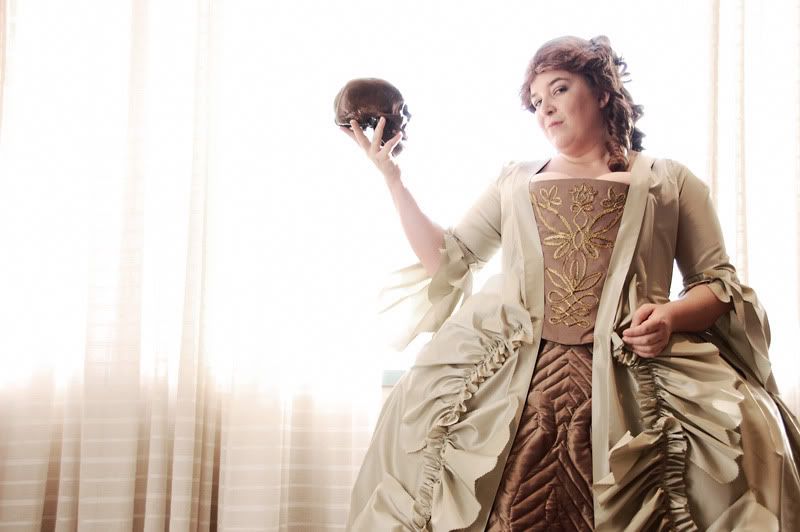 13. Alas, poor Yorick. Judy knew him.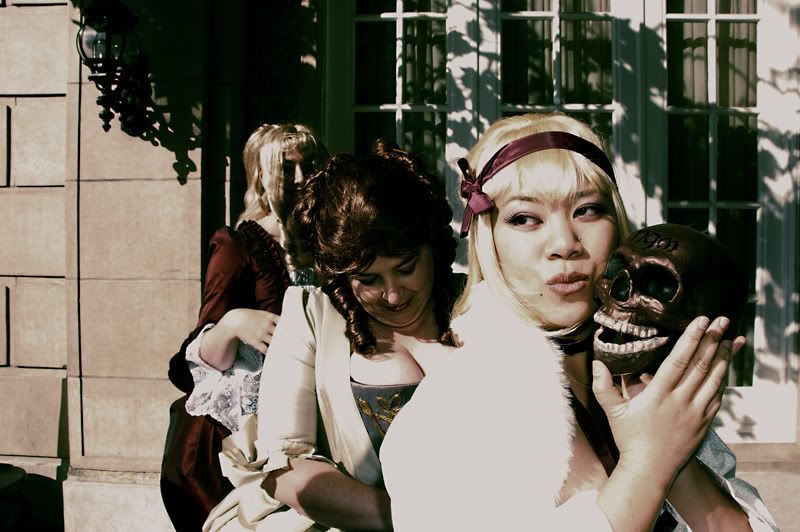 14. But then, who didn't?
15. Chery'll such a Hor-atio! I call this18th century meets American Apparel style. Uh...yeah!
IZ TIME FOR FUN N LOLZ NAO?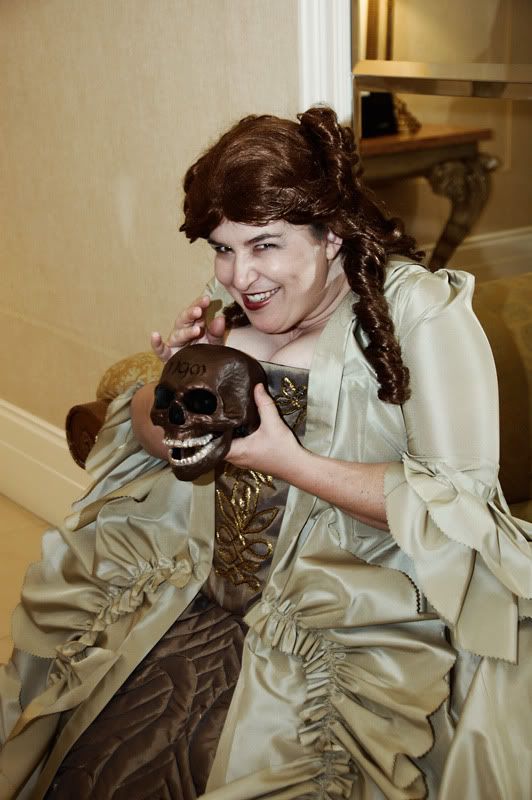 16. Please ignore the crap lighting. Judy's expression is too good to leave out.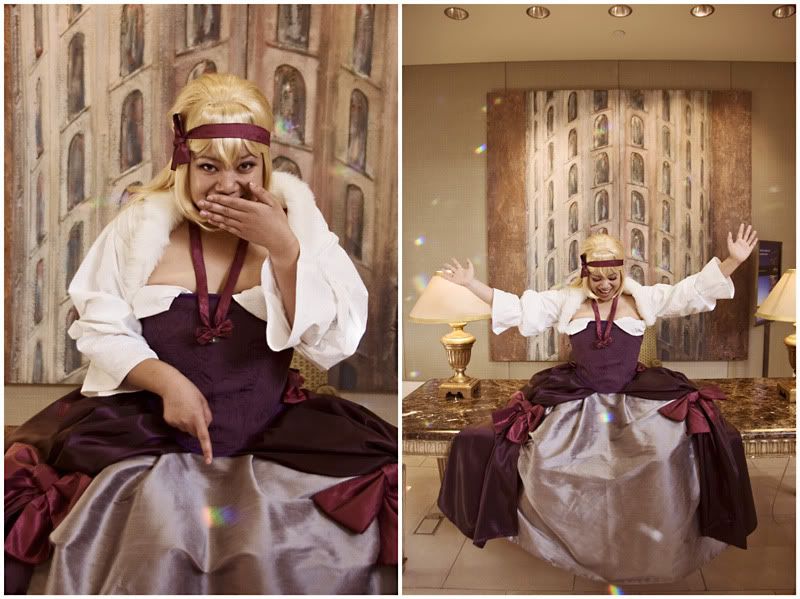 17. Strategic placement of light reflecting off a chandelier.
18. Another, in this most classy series.
19. Aimee wanted a twirl.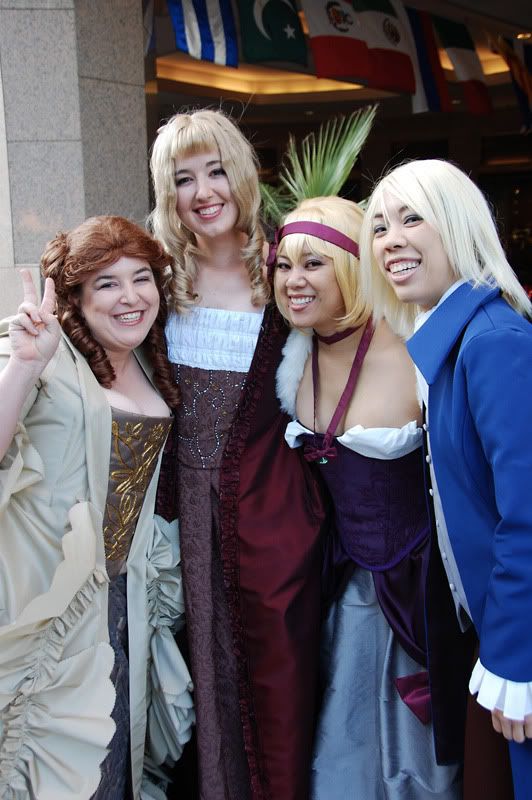 20. Aw, friends!
21. Aw, zombies!
ps.
Just uploaded this to ACS
(pimping for my buds Wayne and Henry--any cosplay photographers out there should check out the new branch of AC Paradise!) HCC ladies, could you tag yourselves in the album? I don't know what your ACP names are. Thanks!
Did a shoot at Fanime for the fabulous